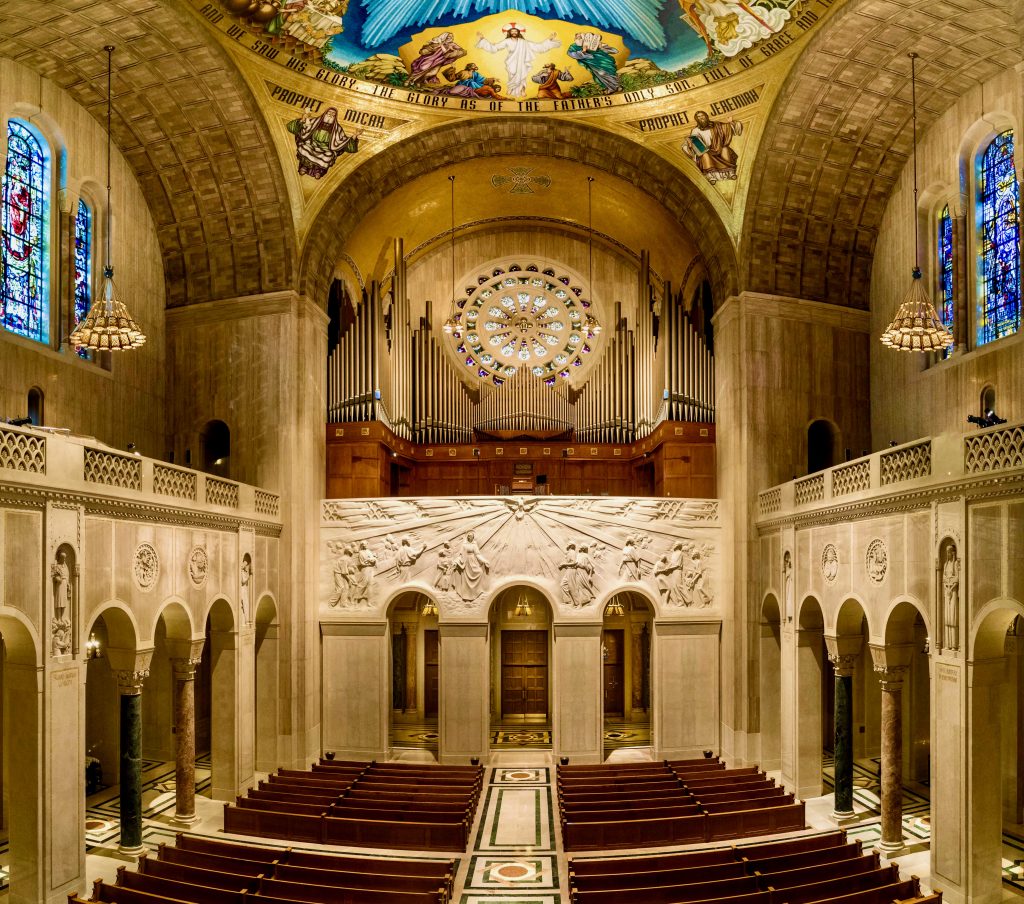 Ordinary Time
Seventh Sunday in Ordinary Time
February 19, 2023 Mass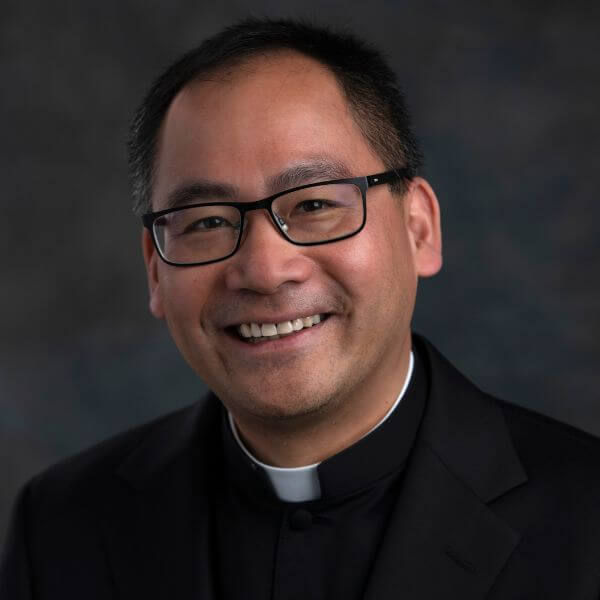 Speaker:

Fr. Lam Le
Message:
So be perfect, just as your heavenly Father is perfect. (Mt 5:48)
---
On November 14, 1999, as a graduate student at Catholic University of America, I witnessed the dedication of the largest sculpture in the world, The Universal Call to Holiness, at the National Shrine of Immaculate Conception. Over 2,500 worshippers and 60 bishops joined the Archbishop of Washington, Cardinal James Hickey, to dedicate this sculpture.  The presider said this at the solemn celebration:  The sculpture, The Universal Call to Holiness, is "more than a work of art – it is a proclamation in stone that we are gathered to bless." To understand the depth of what Cardinal referred to, we need to visit this teaching of the Second Vatican Council, Lumen Gentium no. 40:
All the faithful of Christ of whatever rank or status, are called to the fullness of the Christian life and to the perfection of charity; by this holiness as such a more human manner of living is promoted in this earthly society.
So, the stone sculpture, weighing over 37 tons, spanning 780 square feet, portraying people of all ethnicities, ages, ranks, and status' answering the Lord's call remains a focal point of the Basilica, inspiring the congregants of "America's Catholic Church" to pursue holiness in their own lives.
Called to pursue holiness is the major theme for the Holy Scriptures on this 7th Sunday of Ordinary Time.  In the first reading God asks Moses to communicate to his people "Be holy, for I, the LORD, your God, am holy" (Lv 19:2).  Jesus in the Gospel passage quotes it almost verbatim "So be perfect, just as your heavenly Father is perfect." (Mt 5:48).  How fitting it is to hear this on the last Sunday before we enter Lent with Ash Wednesday happening this week.  For Lent is about growing in holiness!
One might ask how to describe the holiness of life, the universal call of our God.  Attention must be given to what St. Paul said in the Second Reading today: "You are the temple of God, . . , the temple of God, which you are, is holy" (1Cor 3:16-17).  A physical building is made holy by dedication, and so our life is made holy by virtue of baptism.  A physical building, after the dedication, is set apart for the worship and services of the Almighty God.  Our life, after Baptism, is called to radiate the goodness of God.  So, where there is a presence of Christians, the lives of others must be transformed, and the entire environment must be illuminated with the Light of Christ.  This is what the holiness of life for a Christian looks like.
We cannot expect a better biblical message for the Sunday just before Lent.  Lent calls us to repent: Turn away from sin to live a life of holiness.
Scriptural Readings: Reading 1Lv 19:1-2, 17-18; Responsorial Psalm Ps 103:1-2, 3-4, 8, 10, 12-13; Reading 2 1 Cor 3:16-23; Alleluia 1 Jn 2:5; Gospel Mt 5:38-48