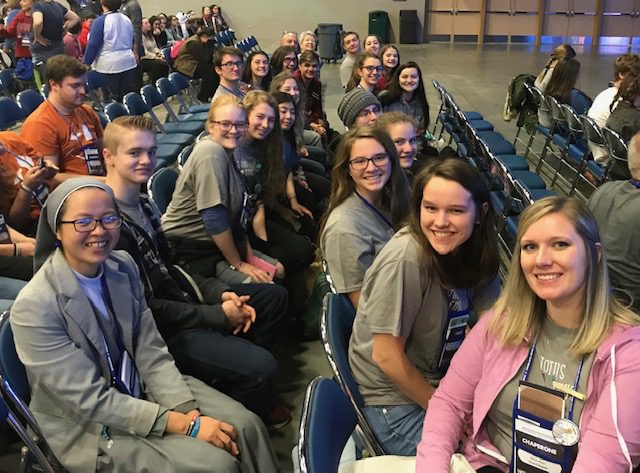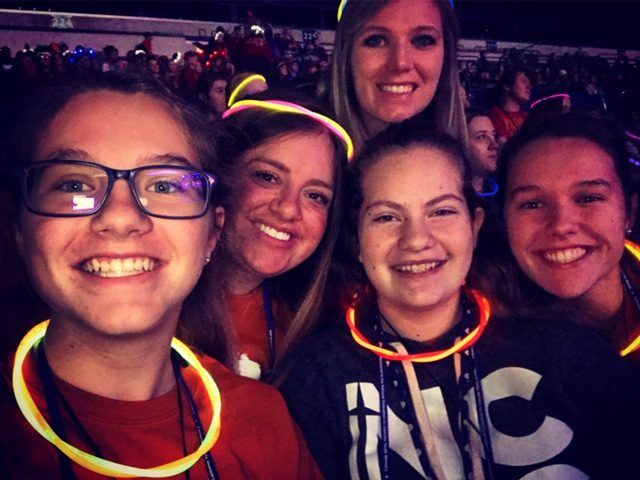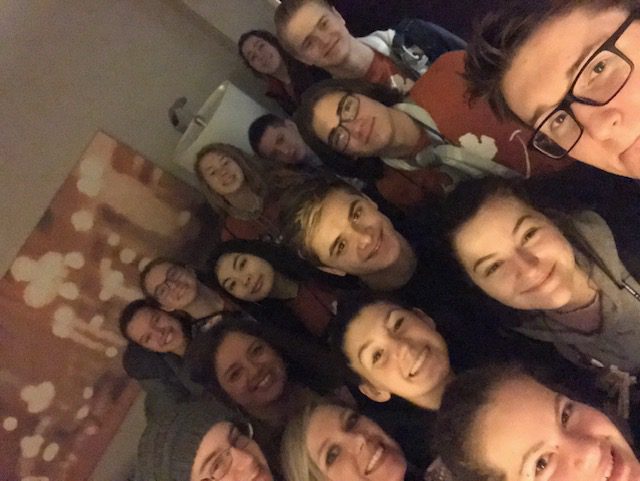 Our theme this year will be "I will love!"
"I will love" comes from Saint Teresa of Calcutta's address to the United Nations on October 26, 1985.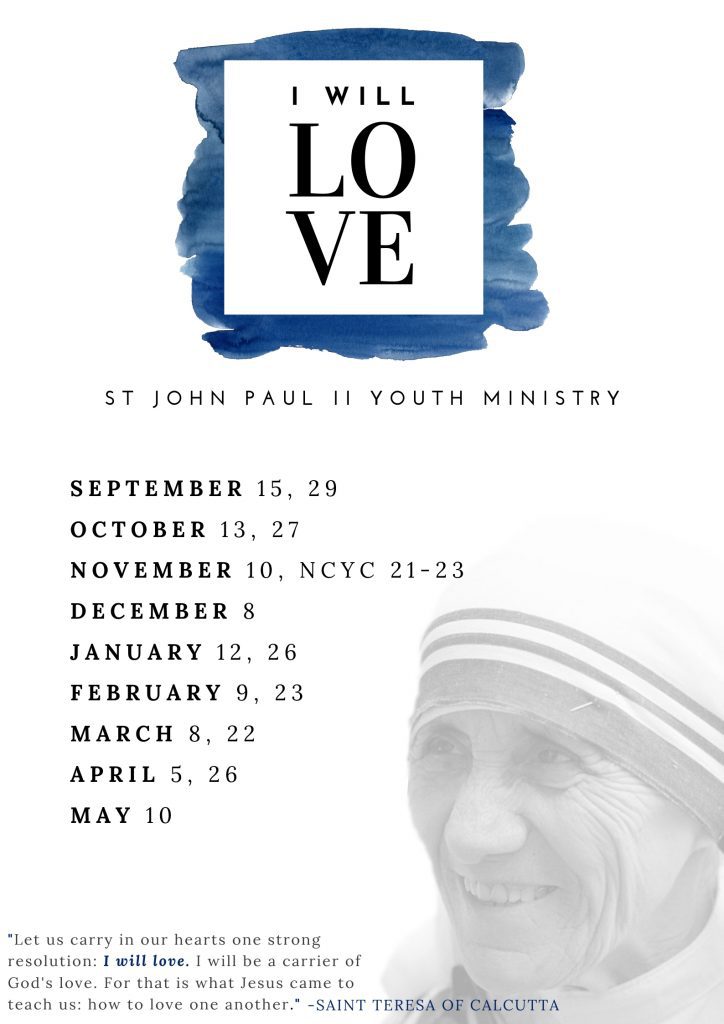 Each day we encounter hatred, prejudice, and reasons to feel hopeless. We have a choice to follow this pattern and spread hate and hurt others, or as Christians, we can make a firm resolution to love. We are called to take a stand, to move out of our comfort zones. When we experience the love of Christ, our response is to share that love with others.
"Jesus is not the Lord of comfort, security and ease. Following Jesus demands a good dose of courage, a readiness to trade in the sofa for a pair of walking shoes and to set out on new and uncharted paths." – Pope Francis at the World Youth Day Prayer Vigil on July 30, 2016.
We strive to empower our youth to live as disciples of Christ, draw them to responsible participation in the life, mission, and work of the Catholic faith community, and foster their personal and spiritual growth.
"Don't let anyone look down on you because you are young, but set an example for the believers in speech, in life, in love, in faith and in purity."

Timothy 4:12
Our gatherings will be Sunday nights from 6:00-7:30. We will Gather (opening prayer, food, and introductions), Proclaim (the teaching part of the night) Break (into small groups for discussion), and Send (closing prayer, announcements, and send forth). We follow the format of the Mass: We gather, proclaim the Word of God, break bread at Communion, and send the people forth.
All high school youth, mark your calendars! We hope you can join us!
Contact
Please contact our youth minister, Katie Mendenhall if you have any questions.
Katie Mendenhall
616-696-3904
kmendenhall@jp2-mqa.org