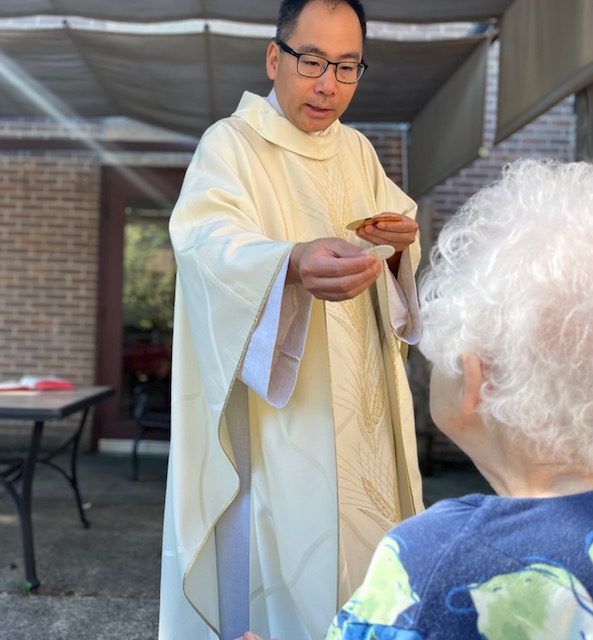 On the second and third Thursday of each month, Father Lam visits the local nursing homes to celebrate Mass. He will often celebrate the anointing of the sick and Sacrament of Reconciliation with the residents, too.
On the second Thursday he goes to Mission Point in Cedar Springs and on the third Thursday he goes to Green Acres. Both Masses are celebrated at 10am.
Parishioners, families, and people in the community are welcome to join in the celebration of the Eucharist.
If you have a loved one who is at the nursing home, please call the parish office so we can minister to them! We don't always find out when new residents come to the facility!