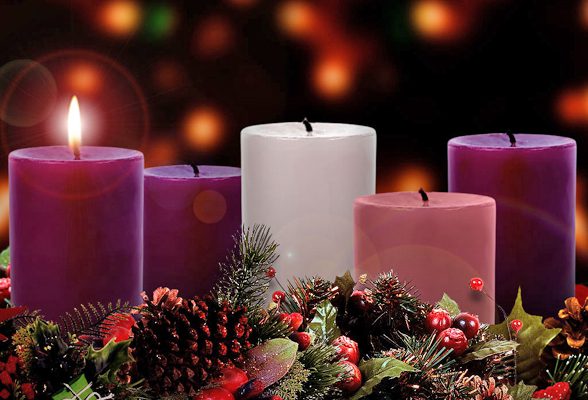 Advent
Homily on the 1st Sunday of Advent
November 28, 2021 Mass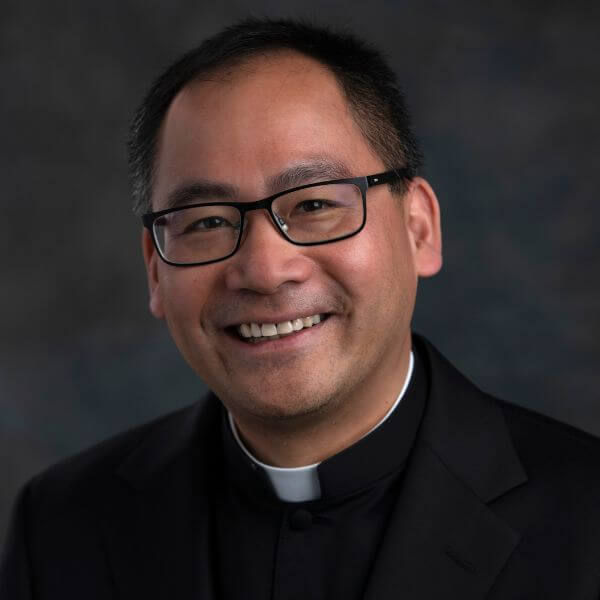 Speaker:

Fr. Lam Le
Message:
"Be Vigilant at all Time" (Lk 21:36)
---
We have arrived at the powerful liturgical season! According to the Universal Norms for Liturgical Year and Calendar (hereafter UNLYC), "Advent has a twofold character, for it is a time of preparation for the Solemnities of Christmas, in which the First Coming of the Son of God to humanity is remembered, and likewise a time when, by remembrance of this, minds and hearts are led to look forward to Christ's Second Coming at the end of time.  For these two reasons, Advent is a period of devout and expectant delight" (UNLYC no. 39).
So often we remember Advent as a time to prepare with awe and gratitude for the Feast of the Incarnation of Jesus, born to us as Savior, and forget that this very season also prepare us for His return when we all have to go before the Lord, the Judge of all, to give an account for all the love God has shown us and the gifts He has given us during our lifetime.  Our readings for the first week of Advent waste no time in calling our urgent attention to these themes.
The Gospel from Luke warns, "Beware that your hearts do not become drowsy from carousing and drunkenness and the anxieties of daily life" (Lk 21:34). How easy it is during our earthly pilgrimage that we have too much indulgence in our lives or too much worry about our lives. Both extremes are not a good preparation for the coming of the Lord. To avoid these traps, we are to "be vigilant" and "pray for strength to sustain us" (Lk 21:36). During Advent, we Christians must ask ourselves tough questions. Am I staying faithful to my prayer life? Am I using my energy and skills to serve others? Am I overly concerned about material gain? Am I relying on my "stuff" or my investments as my source of comfort or security? Are you living your life in such a way that when Christ comes, you can "stand erect and raise your heads because your redemption is at hand" (Lk 21:28)?
Our Second Reading from First Thessalonians offers us a beautiful Advent prayer: "May the Lord make you increase and abound in love for one another and for all… to strengthen your hearts, to be blameless in holiness before our God and Father at the coming of our Lord Jesus with all his holy ones. Amen" (1 Thes 3:12-13). Let us make it our prayer for each other during this holy time.
Our First Reading comes from the Book of Jeremiah, who was a prophet during the siege of Jerusalem by the Babylonians. In this extreme dark time in Judah's history, all seemed lost. Yet Jeremiah has a message of joyful hope for the People of God, "a just shoot spring up for David; he shall do what is right and just in the land" (Jer 33:15). So now we, the pilgrims with all our difficulties and temptations, at the beginning of Advent, are called to be "be vigilant" and joyfully await God's salvation.
Let us pray for each other so that we are prepared for the coming of the Lord. May this Advent be a time for us to join the psalmist: "To you, O Lord, I lift my soul!"
Scriptural Readings: Reading I Jer HYPERLINK "https://bible.usccb.org/bible/jeremiah/33?14". HYPERLINK "https://bible.usccb.org/bible/jeremiah/33?14" 33:14-16; Responsorial Psalm Ps HYPERLINK "https://bible.usccb.org/bible/psalms/25?4". HYPERLINK "https://bible.usccb.org/bible/psalms/25?4" 25:4-5, 8-9, 10, 14 Reading II; 1 Thes HYPERLINK "https://bible.usccb.org/bible/1thessalonians/3?12". HYPERLINK "https://bible.usccb.org/bible/1thessalonians/3?12" 3:12—4:2; Alleluia Ps 85:8; Gospel Lk HYPERLINK "https://bible.usccb.org/bible/luke/21?25". HYPERLINK "https://bible.usccb.org/bible/luke/21?25" 21:25-28, 34-36