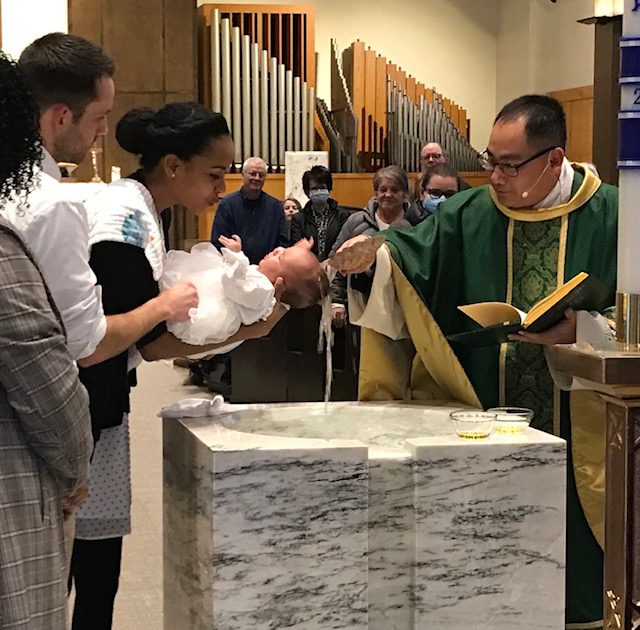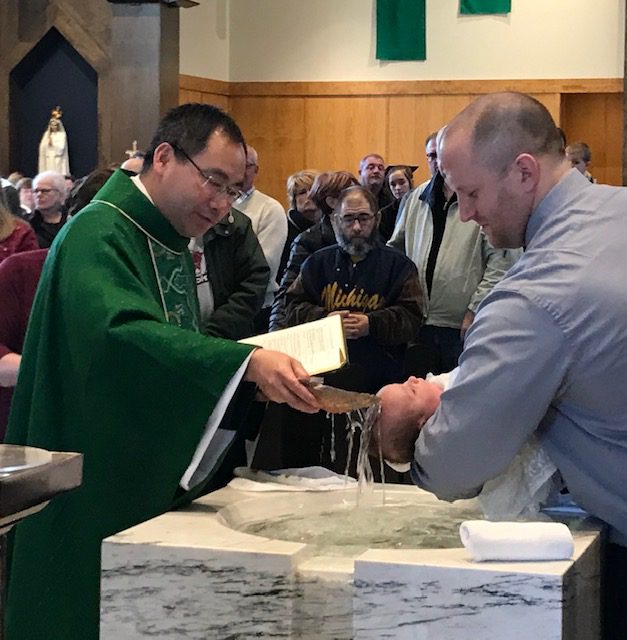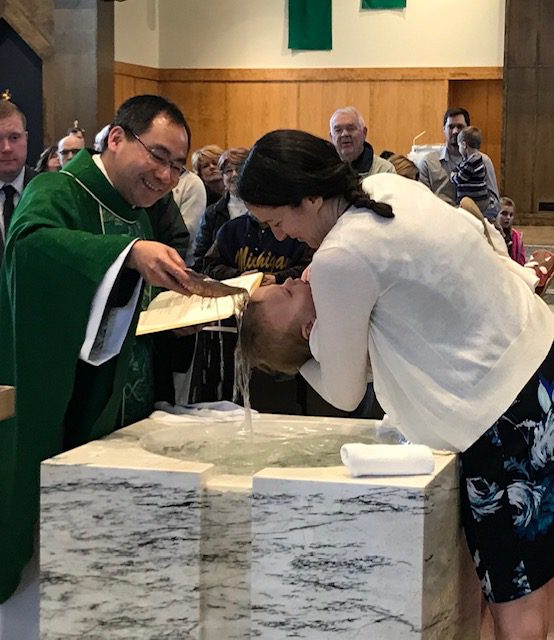 Congratulations on your baby! We rejoice with you as you welcome this gift from God and prepare your child for initiation into God's family and into the Catholic faith. We pray that this will be a grace-filled journey for your family. We are happy to walk alongside you on this journey.
Holy Baptism is the basis of the whole Christian life, the gateway to life in the Spirit (vitae spiritualis ianua), and the door which gives access to the other sacraments. Through Baptism we are freed from sin and reborn as sons of God; we become members of Christ, are incorporated into the Church and made sharers in her mission: Baptism is the sacrament of regeneration through water in the word (CCC no. 1213).
How do I arrange for a baptism for my child?
The first step is contacting the parish office at 616-696-3904. The office staff will you the baptism class dates for you to attend. Parents and (hopefully) Godparent will attend this one class. Once you have taken the class with Father Lam, he will give you the paperwork to fill out and at that time you can select a date for the baptisms.
Contact
Parish Office: 616-696-3904