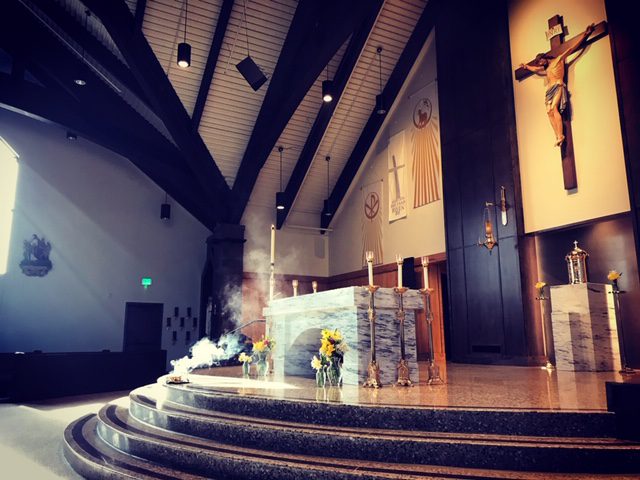 We are planning for a safe and prayerful Holy Week. In order to accommodate and welcome as many families as possible, we are asking all parishioners to sign up for a specific Easter Mass and to register for any Holy Week Mass you would like to attend.

Our Mass schedule will be:
Mass of the Lord's Supper on Holy Thursday: 7PM
Celebration of the Passion of the Lord on Good Friday: 3PM
Paschal (Easter) Vigil: 9PM
Easter Sunday: 8:30AM, 10:30AM, and 5:00PM
Please note, you must register for a Mass. Masks are required for entry. Registration for Masses will begin Saturday, March 13th and will be opened to registered parishioners first.
Thank you for helping us make this a safe and smooth process and for your patience.