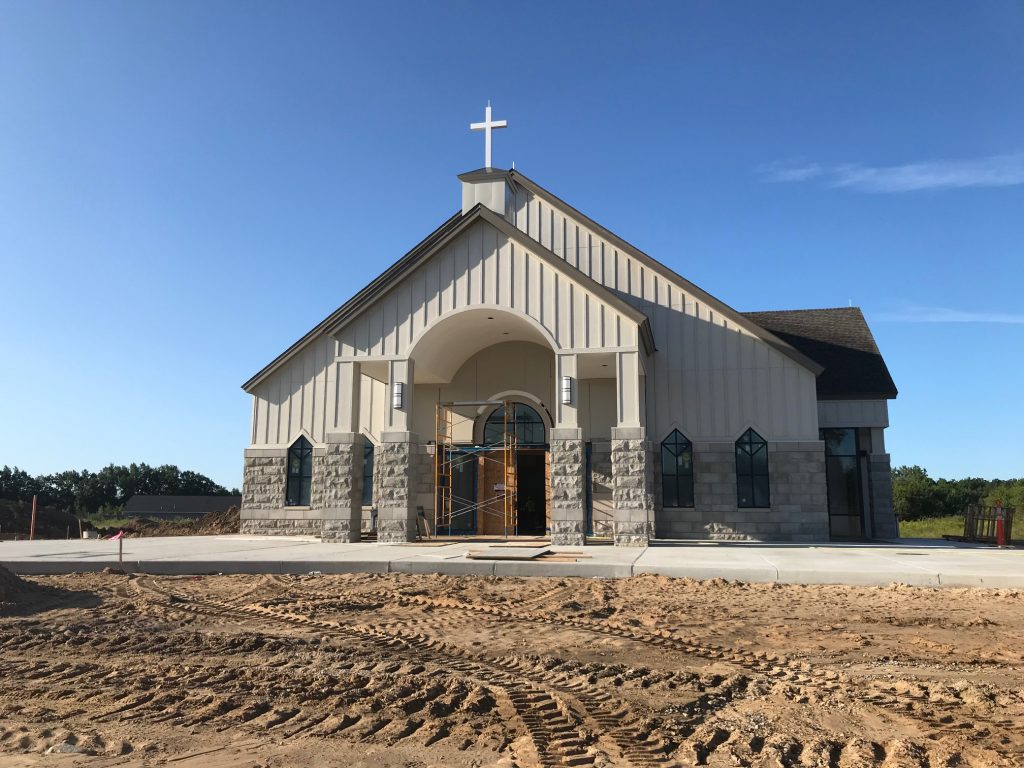 Saint John Paul II Parish would like to invite parishioners and friends of the parish to consider making a contribution, in honor of a loved one, living or deceased, for furnishings and statuary in our new worship space. A small commemorative plaque will be inscribed and placed near the item.
Please contact the parish office to make a contribution or for more information.
Stations of the Cross
The Stations of the Cross that adorn our worship space came from Saint Jean Baptiste Catholic Church in Muskegon when the parish closed. St Jean's graciously offered the stations to Father Lam, knowing that one day a new church will be built at his parish. Two local artists restored the stations which will be appreciated by the faithful in our community for generations to come. The suggested donation for each station is $3,000.
Pews
The beautiful dark oak pews, which complement our space so nicely are
available for a donation of $2,000 each.
Cross
The Processional Cross is also a restored and refinished piece, $2,400.