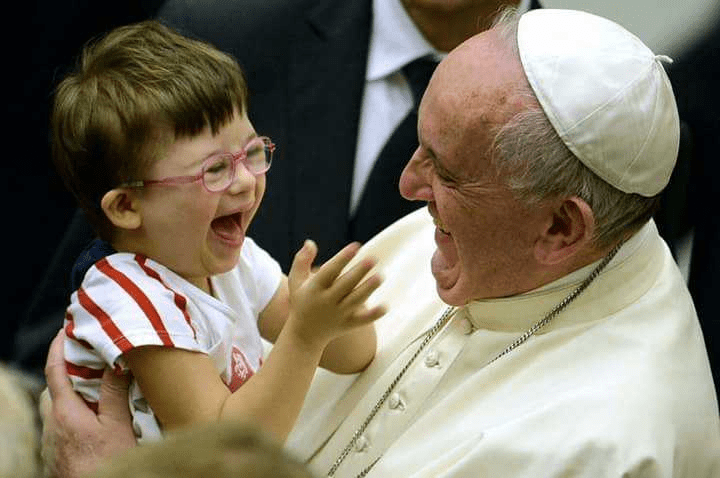 Our First Sensory Friendly Mass will be Easter Sunday at 2pm!
In an effort to embrace and welcome the members of our Church with Austim, Down Syndrome, and other cognitive and developmental disabilities, the Diocese of Grand Rapids has asked St. John Paul II Parish to host a sensory friendly liturgy. These Masses will include lower lights, softer music, no incense, and other adaptations.

With the Diocese's 'Together is Where We Belong' campaign and the upcoming Eucharistic Revival, it seems fitting that our parishes become involved in creating awareness about various special needs and to extend a special invitation to any person with disabilities to join us at the Eucharistic Table. Families and individuals are encouraged to get up and move if needed, bring alternative seating, fidgets, noise cancelling headphones and to participate in liturgical ministries. Our first Sensory-Friendly Mass will be on Easter Sunday, April 17th at 2pm. We will then continue with them the first Sunday of every month at 2pm.
Why Easter Sunday? Easter Sunday is the greatest of all Sundays. The season of Easter is the most important of all liturgical times! All things like lively music, large crowds, and incense that make Easter celebrations so extraordinary and wonderful for us, keeps persons with sensory issues and their families home watching Mass on TV. It includes families of children or adults with Autism, stroke victims, or those with dementia. As missionary disciples we want to seek out and embrace these families and invite them home.
Why is a sensory-friendly Mass necessary? A vast majority of Catholic families who have children (or adults) with disabilities do not attend Mass. The parents fear that their children are being disruptive, it become difficult for the child to adapt to the music, the sensory overload, and the lighting can often be a problem with those who suffer from seizures. A sensory-friendly Mass does not require a tremendous amount of change on the part of the parish. Lower lights, acoustical music, and visual aids are simple ways of making a liturgy more sensory-friendly. Our goal would be to get the children used to the church and the liturgy to be able to have them join us every Sunday!
Who would benefit from a sensory-friendly Mass? Many children and adults with cognitive disabilities benefit from a less stimulating environment. These liturgies benefit people with sensory processing issues, autism, cognitive and developmental disabilities and adults with Alzheimer's and dementia.