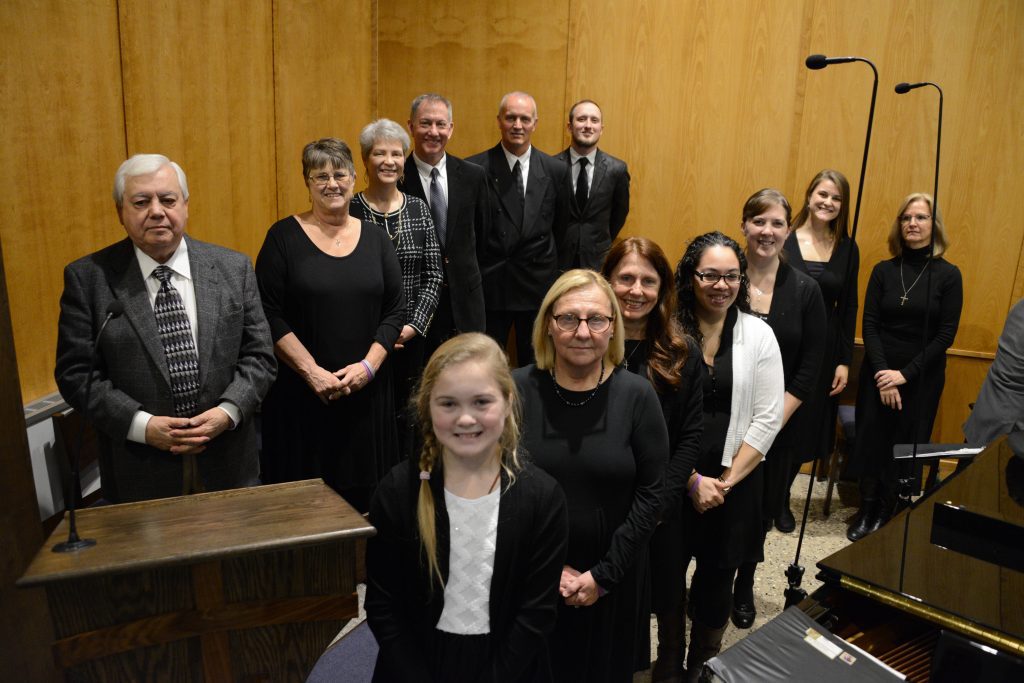 "I will sing and make music to the Lord." Psalm 27:6
Welcome to the Music Ministry program at St. John Paul II Parish! Please continue reading for ways you can get involved.
Adult Choir
To give the gift of music is to give one's stewardship of talent and time. Singing is a beautiful way to participate and lead others in prayer within the Holy Sacrifice of the Mass. Our adult choir is composed of volunteers who give this gift and commit to weekly rehearsals, liturgies and ongoing music formation. High School teens and adults are invited to participate. The adult choir practices Tuesdays evening from 6:30-8:00PM (September-June) with some extra rehearsals during the Christmas and Easter Seasons.
Children's Choir
The Children's Choir meets during Christmas and Easter to provide music for a Mass during each of these Holy seasons. Rehearsal times and schedules vary each year. Children in the second grade and above (or children able to read proficiently) are invited to participate. Children must also be able to sit for the entirety of the Mass with appropriate behavior and attention. If your child is interested in participating, please reach out to Hannah McCullough, our Director of Music.
Cantor
The cantor is both a singer and a leader of congregation song. From within the choir those with exceptional singing skills may be invited for the ministry of cantor.
Instrumentalist
Instrumentalists add to the beauty of liturgical music. All skilled instrumental musicians are invited to join us for practice on Tuesday nights!
If you would be interested in joining our adult or student choir, please call our Director of Music, Hannah McCullough at hmccullough@jp2-mqa.org.