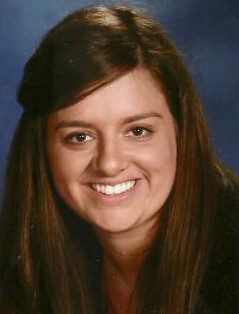 Director of Faith Formation and Pastoral Care
Katie was born and raised in Big Rapids. She graduated from Central Michigan University in December 2010 with a degree in Elementary Special Education with a minor in Language Arts. After a few long-term substitute positions in special education resource classrooms, Katie was offered a full-time teaching position at St. Mary School in Big Rapids. This is the same school she attended from preschool-8th grade. For two years she taught 3rd/4th grade. She also coached both girl's basketball and volleyball, and coached Girls on the Run.
After teaching in a Catholic School and volunteering for the Church, Katie felt a calling to work full time for the Church. She was hired as the Director of Christian Outreach of both St. John Paul II and Mary Queen of Apostles Parishes in August 2013. In 2014, due to growing demands of the Parish, she was made the Director of Faith Formation and Ministries at St. John Paul II Parish.
She has her Advanced Catechetical Certification through the Diocese of Grand Rapids. She also has a certificate in Youth Ministry from Aquinas College and is working on a degree in Theology. Katie currently resides in Cedar Springs.