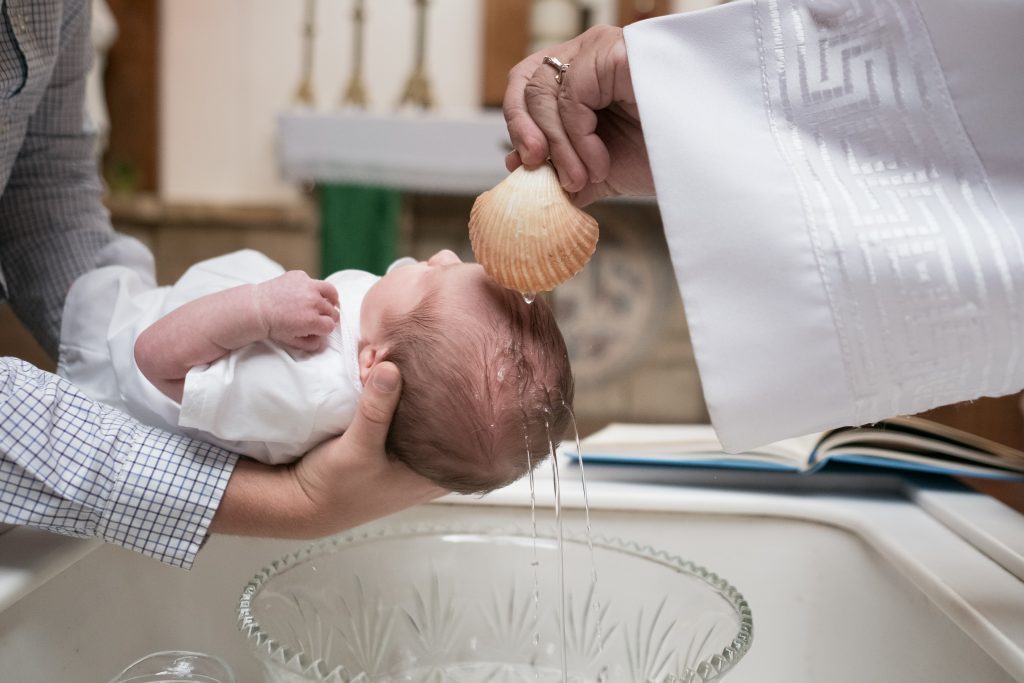 Lent
Homily on the Third Sunday of Lent with First Scrutiny
March 20, 2022 Mass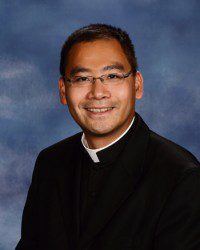 Speaker:

Fr. Lam Le
Message:
The water I shall give will become in him a spring of water welling up to eternal life. (Jn 4:14)
---
We are gathered in the Church which was dedicated on December 1, 2019. I remember very vividly working with different committees and explaining to parishioners in the bulletin article regarding the placement of our baptismal font. Also, I shared with Architect this guideline of Built of Living Stones: Art, Architecture, and Worship (published by USCCB, 2000) paragraph no. 68: "Water is the key symbol of baptism and the focal point of the font.  In this water believers die to sin and reborn to new life in Christ." This is the reason as you enter this Church you hear water running!
Hearing the water running in Church reminds you of what Jesus said to the woman at the well in the Gospel proclaimed on this third Sunday of Lent when the Church celebrate the first scrutiny for our elect: "If you knew the gift of God and who is saying to you, 'Give me a drink,' you would have asked him and he would have given you living water." (Jn 4:10).  Jesus is the Living Water.
In this earthly life, our body would not be well when we are dehydrated.  In fact, since 80% of our body makes up of the water, lacking water we experienced the disintegration and physical death will follow soon if the body is not quickly supplied with water.  For this reason, in the First Reading, God instructed Moses in the desert to save his people from dehydration: "Strike the rock, and the water will flow from it for the people to drink" (Ex 17:6). Water too is needed for our soul, our life with God!  Jesus is this Living Water.  Without Jesus, our spiritual life is dehydrated, and death might come about.
My dear elect, since Lent you have enter a Period of Purification and Enlightenment.  This is a period of more intense preparation.  It is intended to purify your minds and hearts as you search your own consciences.  It is also intended to enlighten your minds to a deeper knowledge of Christ, the Savior.  Today, Christ our Savior, is revealed to you as Living Water.  What St. Paul said in the Second Reading today can be applied to you: "For Christ, while we were still helpless, died at the appointed time for the ungodly" (Rm 5:6).  With the Sacrament of Baptism that you are awaiting, you are no longer helpless. This Sacrament becomes and instrument or a channel through which that Living Water flows from the side of Christ as he hung on the Cross enter your souls and consecrated you as the temple for the Lord.
To all the faithful, may every time you hear water running from the sacred font in this Church, renew your Baptismal call, living as an adopted child of God.  Seeing our Elect going through all preparation leading them to the reception of the Easter Sacraments prompts each of us to ask: Is Jesus still the Living Water to me?  Go to Confession so as removed all blockages due to sins and let the Living Water flows to quench the thirst of our souls.  Amen.
Scriptural Readings: Reading I Ex 17:3-7; Responsorial Psalm  Ps 95:1-2, 6-7, 8-9. Reading II Rom 5:1-2, 5-8;Verse Before the Gospel Cf. Jn 4:42, 15; Gospel Jn 4:5-42