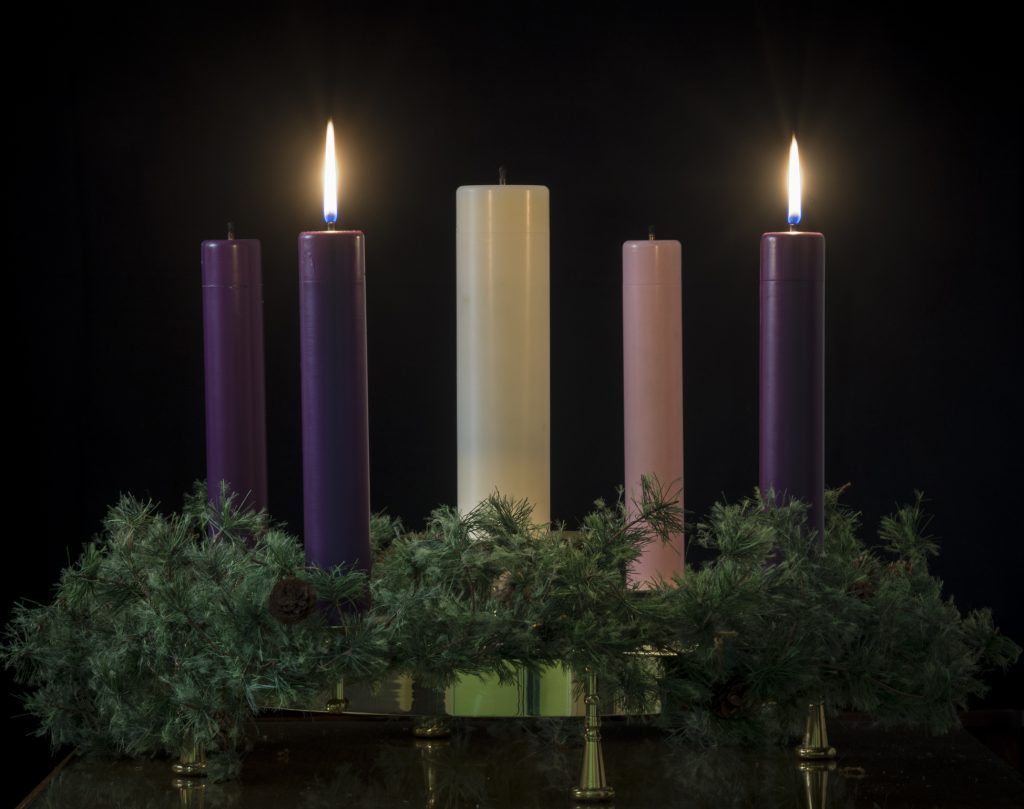 Advent
Homily on the Second Sunday of Advent
December 6, 2020 Mass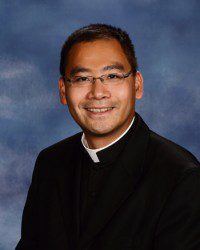 Speaker:

Fr. Lam Le
Message:
We await new heavens and a new earth in which righteousness dwells (2Pt 3:13)
---
As indicated in this new liturgical year, most of our Sunday Gospel proclamations are taken from the Gospel According to Mark.  Have you noticed what was just proclaimed are the first words of this Gospel? "The beginning of the gospel of Jesus Christ the Son of God" (Mk 1:1).  This opening line is – one might call it – the summary for the entire 16 chapters of a short Gospel:
First is "the beginning."  Like Matthew and John, Mark started to record all the facts about Jesus with an echo of the Book of Genesis.  Starting with "the beginning," the first line of the creation narrative in Genesis 1:1, Mark claimed that what he was about to tell is a new beginning, a new work of God as original and stupendous as the creation of the universe.  This is indeed a great joy!
Second is "the gospel." The Greek word euangelion means "Good News" or "Joyful Tidings."  This word was often employed to festive public occasions such as a military victory or the coronation of the emperor.  An inscription from about 9BC calls the birthday of Caesar Augustus "good news for the world."  From the Old Testament, especially like the prophet Isaiah, the "Good News" is not a past event but a promise that God is coming to save his people: "Go up onto a high mountain, Zion, herald of glad tidings; cry out at the top of your voice, Jerusalem, herald of good news! Fear not to cry out and say to the cities of Judah: Here is your God!" (Is 40: 9).  This is what we heard in the first reading and now Mark pointed it out that the Good News is Jesus.
Third is "Jesus Christ the Son of God."  This is the content of the Good News according to Mark!  Jesus means "God saves."  Christ or Messiah means "anointed." To declare that Jesus is the Christ is to proclaim that He is the fulfillment of the hope of Israel and He was appointed by God to bring salvation to the human family. Then, "the Son of God" indicates that for Jesus to save the entire human race, He must be divine!  This last title of the Lord was on the lips of the centurion near the end of the Gospel: "When the centurion who stood facing him saw how he breathed his last he said, 'Truly this man was the Son of God'" (Mk 15:39).
With this thesis statement, "the beginning of the gospel of Jesus Christ, the Son of God," Mark invites you and I during this advent season to set out on a journey, to be attentive to what he was about to unfold in this Gospel.  We "await new heavens and a new earth in which righteousness dwells." (2Pet 3:13).  Let us await well so that at Christmas, on December 25, you and I like the centurion standing at the manger utter from the depth of our hearts: "This Infant Child, Jesus the Christ who was born of the blessed Virgin Mary, is truly the Son of God."
Scriptural Readings: Reading 1 IS 40:1-5, 9-11; Responsorial Psalm PS 85: 9-10, 11-12, 13-14 (8); Reading 2 2Pt 3: 8-14); Alleluia Lk 3: 4, 6; Gospel Mk 1:1-8